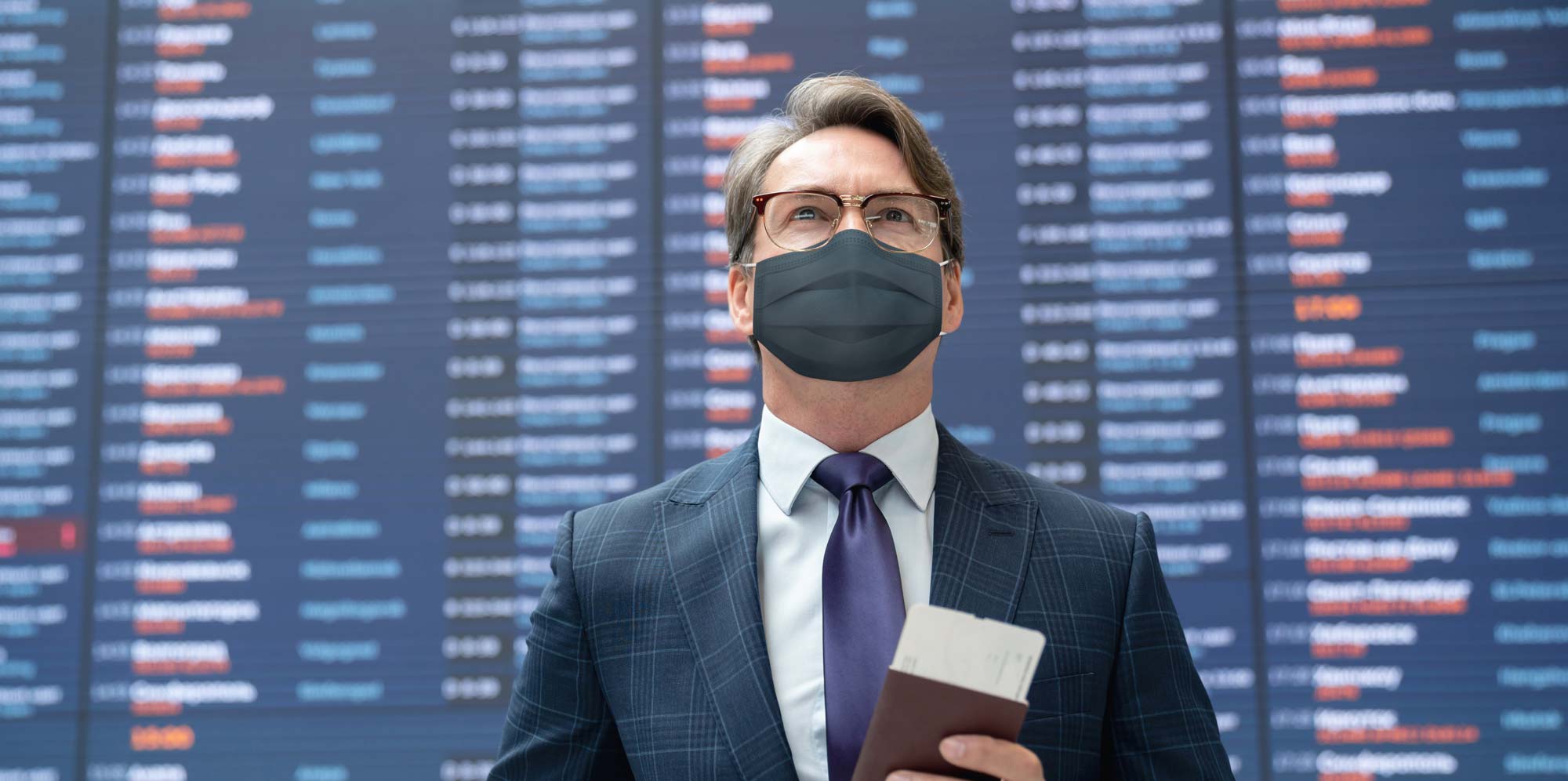 Day 2 COVID-19 RT-PCR test for international arrivals from green list countries
The Coker Chest Clinic is a UKAS accredited provider of private COVID-19 day 2 tests for green list countries and is listed on the UK Government website (GOV.UK).
For international arrivals, before booking any COVID-19 RT-PCR tests, please read the Government's green list rules on entering England. All travellers arriving into England from countries on the green list must undertake compulsory COVID-19 testing on day 2.
Prices for day 2 COVID-19 RT-PCR test (for green list countries)
| | |
| --- | --- |
| Same day (by 9pm) | £155 |
| Next day (by 1pm) | £155 |
| 48 hour result | £80 |
Includes:
Day 2 (on day 0-2) COVID-19 test in-clinic
Same-day, next day and 48 hour results available
Laboratory fees
Certificate that complies with Government requirements
Results quality checked by our respiratory physician
If test results show positive for COVID-19, we will carry out viral genome sequencing on your sample to determine which strain of the virus is present and will share the results with both you and Public Health England.
Travellers may attend a facility in person for these tests to be completed. Our tests are all carried out at our partner clinic, OIS Services, 56-57 Fleet Street, City of London, EC4Y 1JU.
Book your day 2 COVID-19 RT-PCR test now.
Important: Day 2 tests are compulsory for travellers arriving into the UK from green list countries.
Day 2 COVID-19 RT-PCR tests available 9am-2pm Monday-Friday.
(Except Bank Holidays)
At our partner clinic:
OIS Services
56-57 Fleet Street
City of London
EC4Y 1JU